NEWS
ATEC Faculty Member to Perform at 2nd Annual Network Music Festival
February 11, 2013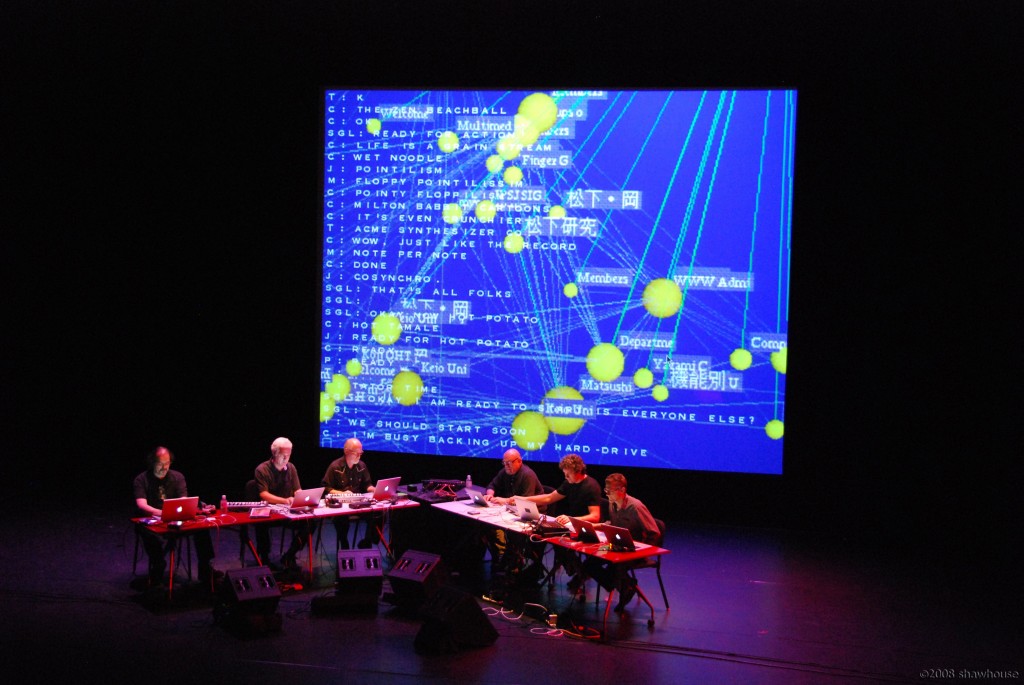 ATEC faculty member Scot Gresham-Lancaster has been invited to headline the 2nd Annual Network Music Festival in Birmingham, UK on Feb. 22nd as a member of the computer music network ensemble The Hub. From the festival's press release:
The Hub considered by many to be the inventors of network music – making a rare visit to the UK. This legendary band first started wiring computers together for live performance in the 1980s and remain a seminal influence for computer music bands today.

Computer network music, as practiced by The Hub over the last two decades, is characterized by the sharing of digital information via a network, which is used to algorithmically influence the music played by each player in the group. This form of interaction provides the opportunity for composer/performers using computers to use the unique attributes of this instantaneous sharing to create new ensemble relations. The musical behavior that results when each performer individually creates their own realization of a data-sharing specification in a variety of computer music languages affords a rich and unpredictable environment. Emergent behaviors and inexplicable synchronicities abound, and are used to enhance a collaborative, and improvisational performance practice.

Their festival performance will include recent group configurations featuring spectral analysis of acoustic objects, room resonance as a data source, as well as hyper-improvisational mapping of shared values among other schemes.